GDT News Roundup: New film, new books
First let's start with this twitter bomb from @RealGDT:
News: I will shoot a new film in August in Toronto. Jul-Nov, LACMA will have an exhibition of my movie stuff + 500 pieces from Bleak House.

— Guillermo del Toro (@RealGDT) March 11, 2016
New Film shooting in August
This one is still being kept under wraps.  The known films out there right now, Fantastic Voyage and Scary Stories to Tell in the Dark, are unlikely candidates.  Seems the pre-production time needed for FANTASTIC VOYAGE makes it unlikely to be ready in August, and SCARY STORIES just got a writing team selected.  This one's a mystery, folks, and likely to be a surprise. I've never successfully predicted Guillermo's next movie, and it is safe to say I won't this time either.
Guillermo del Toro Art Exhibit
Now this one, I do know a little about.  Guillermo has curated a touring exhibit that is tribute to his creative process: it focuses on his common themes, his notebook, and his expansive art and pop culture collection that resides at Bleak House.  As Guillermo mentions, it will include 500+ pieces from his personal collection.  The exhibit starts at the Los Angeles County Museum of Art (LACMA) from July to November 2016, and will then move to the Art Gallery of Ontario (AGO), the Minneapolis Museum of Art (MIA), New York, and these international destinations: Mexico City, Paris, and Barcelona.
DEVIL'S BACKBONE / PAN'S LABYRINTH Book from Centipede Press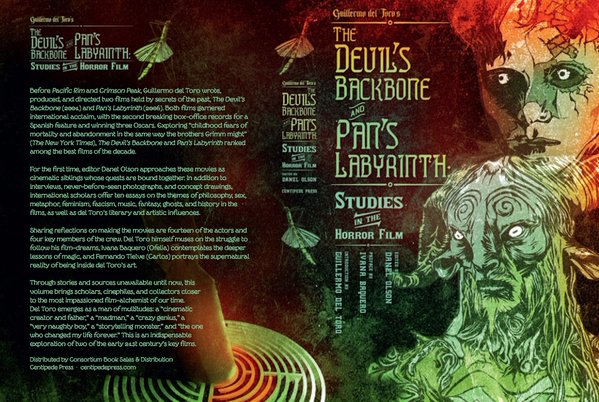 This new book from Centipede Press will ship in April. Edited by Danel Olson, it includes interviews, photographs concept drawings and a collection of essays on the films' common themes.  Also included are reflections from cast members GDT, Ivana Baquero and Fernando Tielve.
PAN'S LABYRINTH book from Harper Collins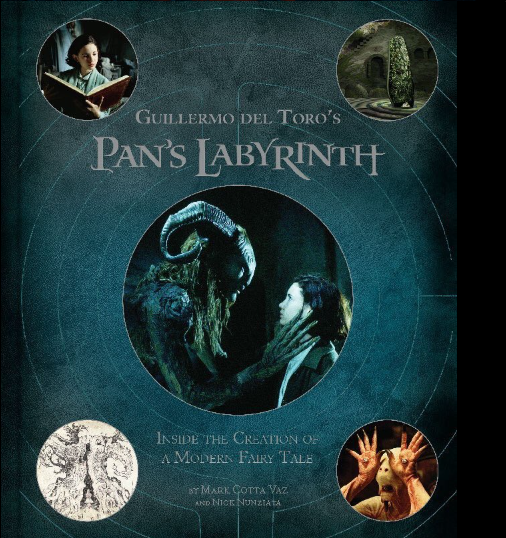 This book from Harper Collins will be a behind-the-scenes look into the making of the Academy Award winning film, PAN'S LABYRINTH and is written by Mark Cotta Vaz and Nick Nunziata. The book will ship on October 18th.
The Art of THE STRAIN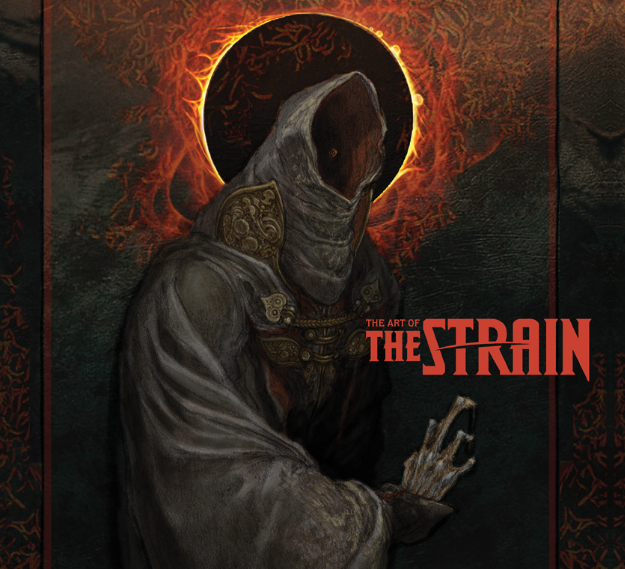 Guillermo's "Art of" books are always the best – and next up is THE ART OF THE STRAIN, from Insight Editions, coming June 28 (right around the start of Season 3).  This hardbound book will be a complete behind-the-scenes guide, including concept art, story themes, character profiles, VFX breakdowns and more. Preorder now for $45.