The Del Toro Comic Con Preview!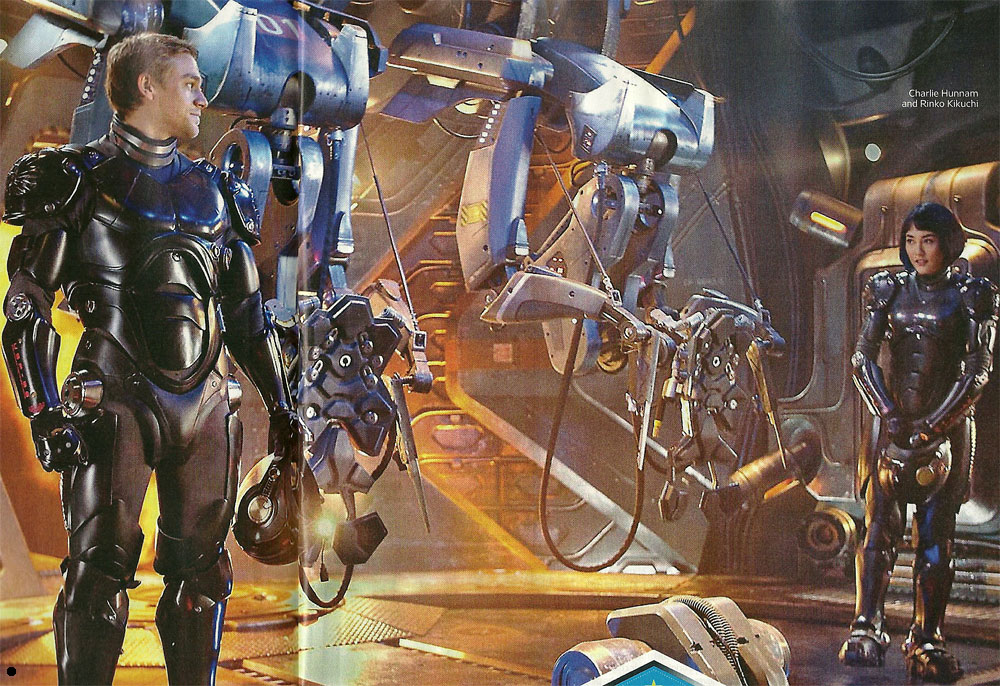 It is that time of year again – the great Pilgrimage to San Diego for all things movies, monsters and comics.  And, as always, it is one of your best opportunities to meet Guillermo and get some sweet GDT swag!  So what is in store for you this year?  Lots of PACIFIC RIM, of course, but there are other surprises in store for you as well at SDCC!  Find out in DTF's official Comic Con preview!!!
BLADE II BLU-RAY AND PALE MAN SIGNING AT GENTLE GIANT (Friday)
Friday is your first opportunity to get Guillermo's autograph, and also some nice GDT merch.  At the Gentle Giant booth on Friday at 1-2:30, GDT will be signing the new Blade II Blu-ray and the Gentle Giant Pale Man statue.  The Blade 2 blu-ray features a comic con exclusive Reaper bust – only 500 sets available (cost: $99).  To read a review of the BluRay, click here. (The Blu-Ray is available in stores now, but not the Reaper bust – it is exclusive to Comic Con).
The Pale Man statue (from Pan's Labyrinth) is priced at $225, with only 300 available.  See picture below: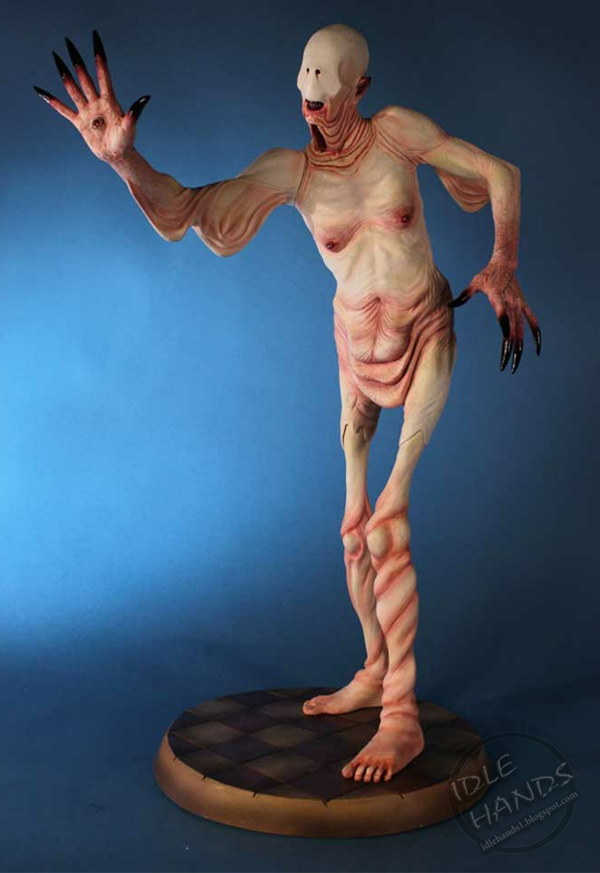 In addition to getting Guillermo's autograph, you can also get the autograph of the Pale Man himself, Doug Jones, at the Gentle Giant booth on these dates: Friday 11am-Noon, and Saturday, 11am – 1pm.
Word of advice from our SDCC veteran and fellow DTF fan – buy the BluRay and the Pale Man statue early on Friday – just in case (you never know if they might sell out during the signing).
PACIFIC RIM (Saturday)
If you are a GDT fan, this is the one event you HAVE to make:  the Legendary Pictures Preview of PACIFIC RIM, scheduled for Saturday, July 14th from 2:30 – 5:00pm at Hall H.  GDT will be there for a special preview, and, although I have no official knowledge of the presentation, I would be SHOCKED if he wasn't bringing some nice clips to share.  Two things – 1) make sure you get in line early, and 2) if you are bringing little ones, bring some ear muffs.  Guillermo's Comic Con presentations are legendary for "colorful" language.
Also, you will definitely want to get your hands on the exclusive Comic Con PACIFIC RIM poster, shown below!!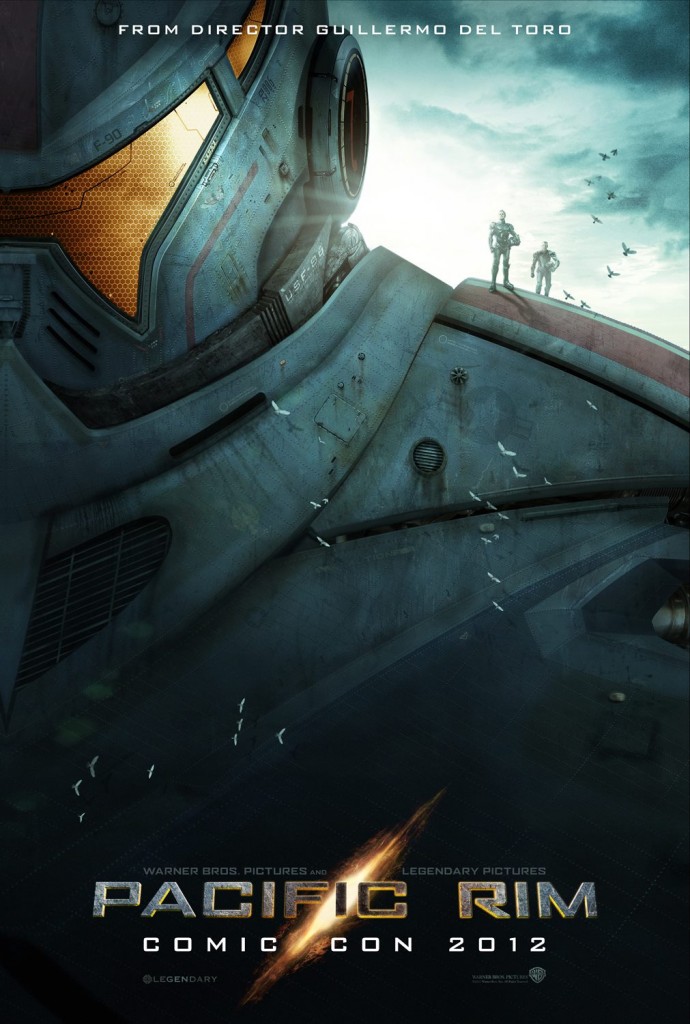 THE STRAIN (Sunday)
Guillermo will signing copies of the THE STRAIN graphic novel at the Dark Horse comics booth on Sunday at 1:00pm.  It is listed as a "ticketed" event, so check in early with the Dark Horse booth to get details.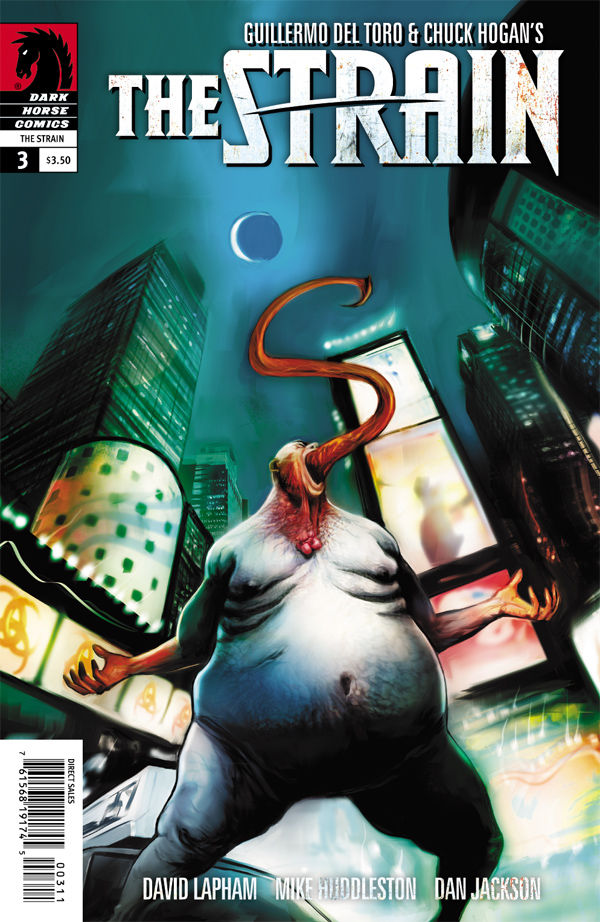 The San Diego Comic Con is a great opportunity to meet Guillermo, and he always leaves a positive impression with his fans.  What can you say? He's just a great guy, as you will find out.  But for those who can't make it, or for those who would like a little preview of what to expect, here is some great historical moments from past GDT appearances in San Diego:
Also, I found this funny little article at DreadCentral about one man's encounters with Guillermo Del Toro at past Comic Cons.  A fun read.
Have fun DTF'ers, and please report back on your trip to SDCC!