DelToroFilms.com is the official fansite of Guillermo Del Toro. It was founded in 2004 when GDT fan Parker Lyons emailed Guillermo Del Toro and asked for his endorsement to create a fan site dedicated to his films and his work. Del Toro enthusiastically endorsed the creation of DelToroFilms.com and is an active participant, posting messages for fans on the DelToroFilms message boards.
DelToroFilms.com provides the latest news and rumors around the films and projects of Guillermo Del Toro, as well as production art, blog entries, picture galleries, and news archives.
Due to liability issues, GDT cannot read, hear or accept any unsolicited story material. Please do not send your scripts, pitches, artwork or ideas to GDT or DelToroFilms.com. Thanks for your consideration.
The visitors of DelToroFilms are influential and loyal fans of sci-fi and fantasy movies, comic books, action heroes, comedies, and graphic arts.
Staff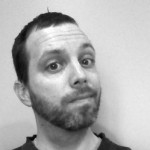 Parker Lyons, Founder and Editor (@deltorofilms)
Parker oversees the day-to-day operations of DelToroFilms, including writing content and organizing fan events.  You can contact him at parker@deltorofilms.com.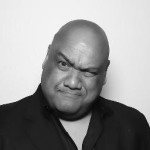 Gary Deocampo, West Coast Editor (@gdeo)
Gary is the co-editor of DelToroFilms. reporting on the latest scoops and rumors out of Los Angeles.  He provides content for the site and manages the DelToroFilms Facebook page.  You can contact him at garydeo@deltorofilms.com.
Stats
1,000+ daily visitors
4-5 page views per visitor
14,000+ visitors per month
27,000+ page views per month
50%+ repeat visitors
If you would like to advertise with DelToroFilms.com, email Parker at parker-at-deltorofilms-dot-com.