Will GDT's next big green monster be THE HULK?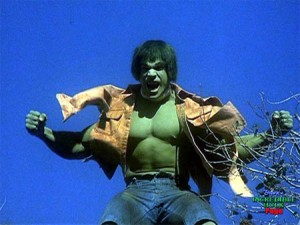 Today, Deadline Hollywood is reporting more details on a rumor that we've been keeping tabs on: that Guillermo Del Toro is working on a HULK television project with BATTLESTAR GALACTICA executive producer, David Eick.
Here is what Deadline is reporting:
The new HULK series will be at ABC, and will be co-produced by Marvel.
The negotiations are still be finalized
The series will be an origin story, and will follow Bruce Banner in his mid-twenties
GDT will oversee the design of the Hulk character, which will be a combination of prosthetics, puppetry and CGI.
Del Toro and Eick will share story and "created by" credit for the pilot script.  Eick will write the script, and Del Toro will direct, depending on availability.
Release date could be the fall of 2012, following the cinematic release of THE AVENGERS.
Also involved is GDT's manager and producing partner, Gary Ungar, and Marvel's Jeph Loeb and Joe Quesada.
Deadline reports GDT as saying that "the Hulk has been at the top of his list and he first pursued it as a feature film around the time of the 2002 release of Blade II."
If this deal is 100% accurate and this deal gets done, it should hold a lot of promise – BUT I can see some suspicious eyebrows being raised.  Let me hear your comments below, and I will respond to them in a future blog post!