More news on GDT's involvement with Dreamworks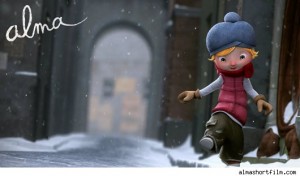 We know Guillermo has been visiting the Dreamworks offices on a daily basis since he got back to L.A., but not much has been said about what he is working. "Consulting", I believe they called it. Well, news is hitting the internet today that he is working as executive producer on a creepy little project that got its start as an award winning short film – ALMA.
The film was made by Pixar animator Rodrigo Blaas, and it follows the story of a little girl that notices a doll in a shop that looks exactly like herself – but the doll has sinister origins.
The Hollywood Reporter is also reporting that Blaas is "coming on board" to co-direct Del Toro's rumored animated project, THE TROLL HUNTERS.
Want to watch the ALMA short?  Check it out below and leave your comments below!