Early SDCC Report: CRIMSON PEAK News and Contest
For those of you at San Diego Comic Con this week, you will definitely want to stop by the Legendary booth (#3920) for a sneak "Peak".  And while you are there, why  not pilot a Jaeger in virtual reality?
CRIMSON PEAK "Gothic Gallery"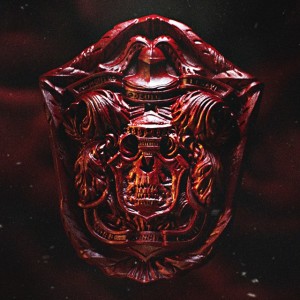 A physical experience handcrafted by Guillermo del Toro himself, fans will get a glimpse behind the curtain of Crimson Peak and an early tease of the ultimate haunted house. Designed in the look of one of the sets of the movie, the Gothic Gallery is a living breathing gallery of curiosities that includes props, costumes, and an atmospheric soundscapedesigned by Academy Award® Winner Randy Thom. As people walk through, they will get the message loud and clear – BEWARE CRIMSON PEAK!
CRIMSON PEAK CONTEST: Meet Guillermo del Toro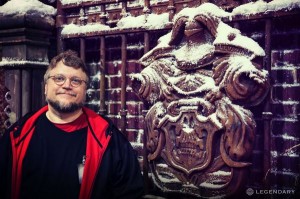 Legendary will host a Golden Ticket contest for Crimson Peak. The winner will have a chance to meet Del Toro on Saturday, July 26that the Legendary booth.
To win the "Golden Ticket," fans will need to go to a like-gated Facebook application that lives on the Crimson peak Facebook page (facebook.com/crimsonpeakmovie) where they will be able to enter for a chance to win the grand prize.
The haunting gothic horror story, directed by the master of dark fairytales Guillermo del Toro, will be released by Universal Pictures on October 16, 2015.
PACIFIC RIM: Jaeger Pilot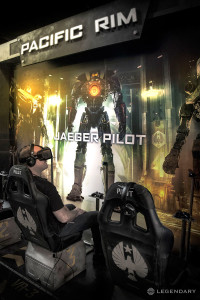 PACIFIC RIM: JAEGER PILOT is the next evolution of the thrilling universe Legendary is creating with director Guillermo del Toro. Created by the leading pioneers of virtual reality, Oculus VR, the attraction delivers a new benchmark in virtual reality experiences as fans will stepinto a fully-realized Jaeger Combat Simulator and experience what it feels like to pilot a 250-story robot. Created with original film assets from Industrial Light & Magic and developed within Unreal Engine 4, Pacific Rim: Jaeger Pilot provides a thrilling first-person battle between Gipsy Danger and the kaiju codenamed Knifehead.
Everyone who completes the simulation will sign-up to 'Join the Fight' and be awarded their own personalized Jaeger Pilot badge, paving the way for the future of the franchise.
SDCC Legendary Pictures – Full Gallery