Exclusive DelToroFilms SDCC 2014 Report: Podcast, Galleries and More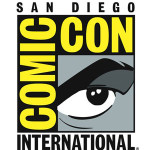 SDCC 2014 was last weekend and, of course, DelToroFilms was there!
We got a first hand account of all the big events:  preview night, the Legendary booth, Guillermo del Toro signings, The Strain VIP Fan Event – and of course this year's Hall H highlights (The Biz!).
The DelToroFilms SDCC Podcast
Parker and Gary take you behind the scenes of San Diego Comic Con and fill you in on all the news that you care about: CRIMSON PEAK, THE STRAIN, PACIFIC RIM, and THE BOOK OF LIFE.
This podcast is available for download at Podbean, or you can subscribe to the DELTOROCON podcast feed here.

Guillermo del Toro SDCC Gallery
CRIMSON PEAK Gothic Gallery (Legendary Booth)
THE STRAIN VIP Fan Event – "He Is Here" (FX)
Videos