SHAPE OF WATER, AT HOME WITH MONSTERS and more updates 10/5/2017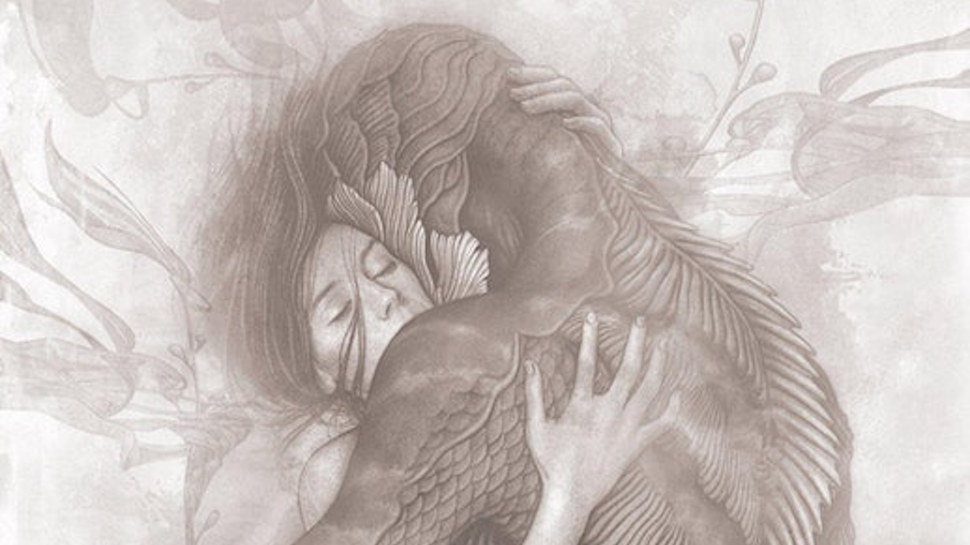 The Shape of Water
THE SHAPE OF WATER, Guillermo's next film due out December 8th, is racking up positive buzz, and is currently 96% fresh on Rotten Tomatoes.  Most recently, Guillermo del Toro was named winner of the Golden Lion, top prize at the Venice Film Festival.  The film is doing so well at festivals that 20th Century Fox has delayed pre-production for Guillermo's next project (FANTASTIC VOYAGE) until after March, all to accommodate what is anticipated to be a busy awards season for the director.
FANTASTIC VOYAGE would likely start production in Fall of 2018, with a release date in 2020.
Also, the Red Band Trailer for THE SHAPE OF WATER hit the internet on September 14th, giving us our first glimpse of "the creature"!

Trollhunters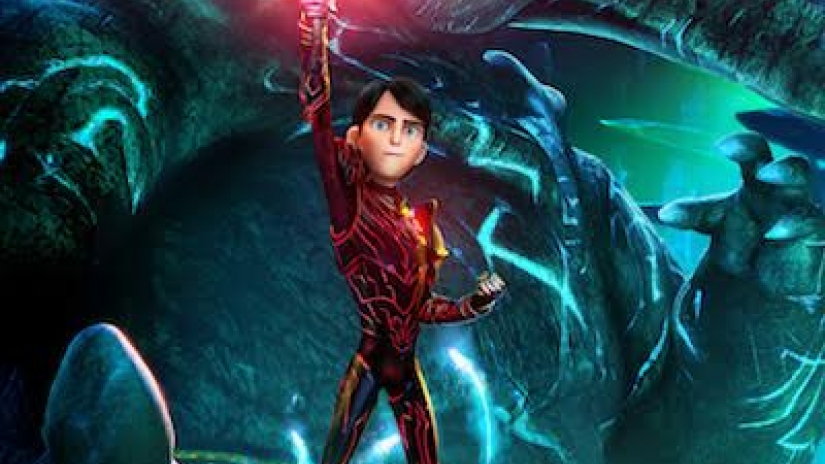 Big casting news has emerged as new voices have been announced for Season 2: Mark Hamill, Lena Headey and David Bradley will be added to the cast. Here are the details on their characters, per Deadline.com:
Hamill voices "the unknown older brother to a member of the Trollhunting team, but has pledged loyalty to the evil Gunmar".  Headey plays "an extremely powerful and evil sorceress who must be stopped at all costs", and Bradley voices "a mysterious figure known to have great magical powers".
Netflix has not announced a release date at this time.
At Home with Monsters – AGO Exhibit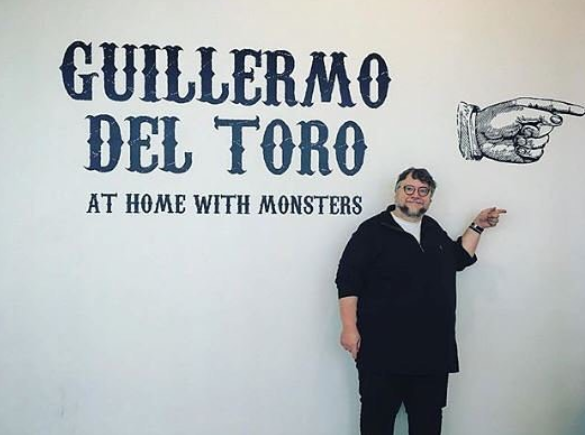 The AT HOME WITH MONSTERS Exhibit at the Art Gallery of Ontario (in Toronto) is open and will run until January 7th.  The DelToroFilms staff got a tour of the exhibit when it opened, and we can attest that it is a mind-blowing exhibit for any GDT fan.
The exhibit features artwork from Guillermo's private collection in his famous BLEAK HOUSE, and is organized into eight thematic sections:
Childhood and Innocence, exploring the central role children often play in del Toro's films;
Victoriana, loosely referencing the Romantic, Victorian, and Edwardian ages and latter-day interpretation of the Victorian era;
Rain Room, a recreation of a favourite spot in del Toro's personal residence ("Bleak House") where he installed a false window with special effects to simulate a perpetual thunderstorm;
Magic, Alchemy, and the Occult, exploring the many puzzles, talismans, secret keys and quests for forbidden knowledge that appear in del Toro's films;
Movies, Comics and Pop Culture, delving into the scope of his obsession with cinema, from B-movies and horror films to Alfred Hitchcock and Luis Buñuel;
Frankenstein and Horror, revealing del Toro's lifelong love affair with the tale of Dr. Frankenstein and his monster;
Freaks and Monsters, considering del Toro's fascination with monsters of all types, from those found in horror movies to those in nature, literature, myth and art; and finally
Death and the Afterlife, which speaks to the disturbing confrontations with death that del Toro experienced growing up in Guadalajara, Mexico, in the late 1960s and '70s.
You can book tickets here.
The Strain, Season 4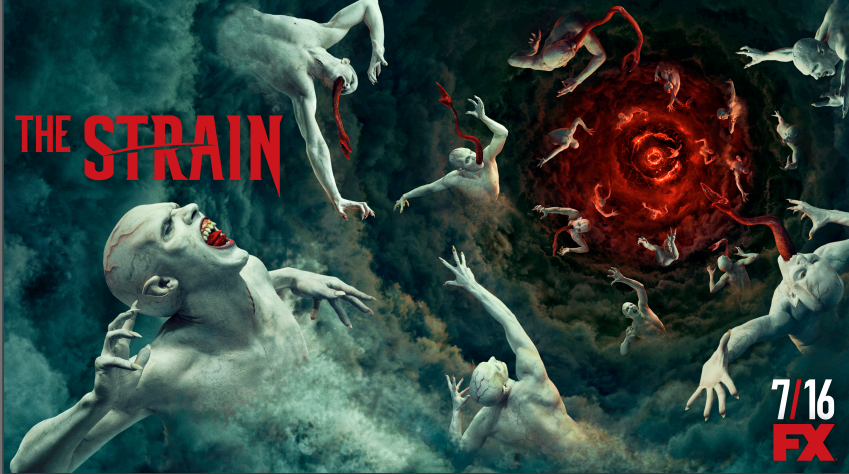 THE STRAIN Series Finale ended on September 17th after a 4 season run.  Showrunner Carlton Cuse talked about the series finale on a spoiler-free Variety podcast, that should be interesting to fans of the show. Here is one quote of note from Cuse:
"The idea was always to do three seasons of the show when we sold it. Going into Season 4, it really felt like we needed to increase the storytelling velocity and finish the story. It was never meant to be like 'The Walking Dead,' an open-ended experience, in part because there's a main bad guy, and he's out there and there's only so many times you can confront him and fail. And it really felt like it was time to deliver to the audience some ultimate resolution of the narrative."
Del Toro took less of a role the final two seasons, after directing the series premiere and a black-and-white Silver Angel opening in Season 2.  Reviews of the series were ultimately mixed, and we think Kevin Yeoman summed up the series quite well in a ScreenRant review:
More midnight movie than epic horror series, The Strain didn't quite make it to the upper echelons of genre television. Its ratings were but a fraction of The Walking Dead's, but it did have one thing in common with its biggest competitor: you watched it knowing there was a better show lurking in there somewhere (under a hairpiece, maybe?). The Strain may not have ever became the show it was intended to be, but, by the end of its four-season run, it at least found a way to turn its silliness into a defining characteristic worth appreciating.