SDCC 2011 Day #3 and #4: PACIFIC RIM!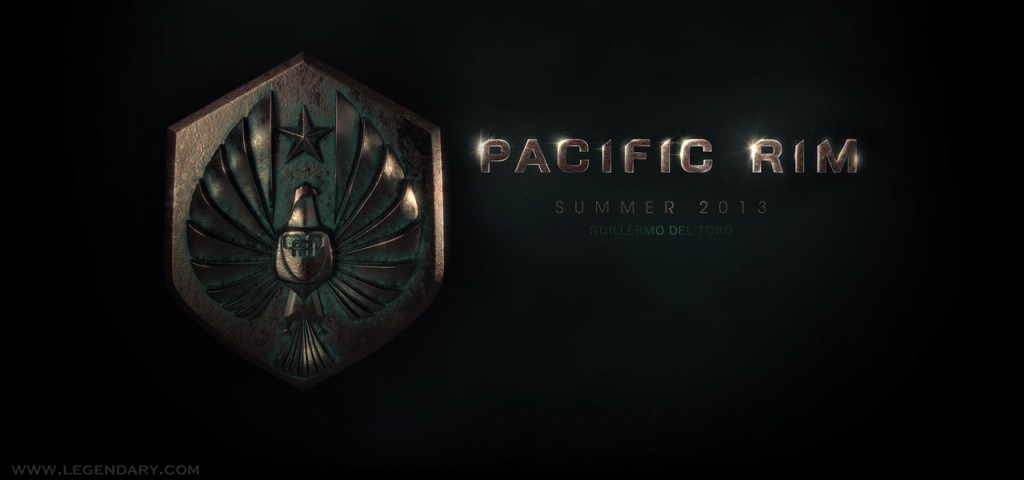 Although not many details emerged from  the LEGENDARY PICTURES panel at SDCC on PACIFIC RIM, we still got to see the cast together for the first time.  Plus our faithful correspondent Gary grabbed some pictures for us.  Read on, faithful readers:
First glimpse at some art from PACIFIC RIM appeared – looks like a  military shield of some sort - no doubt it is the insignia of the humans trained to fight in giant robot suits (picture above).
Like Babe Ruth calling his shot out of the park, GDT stepped up at the LEGENDARY PICTURES panel and made a promise to fans: "It is my duty to film the finest f*****g monsters ever committed to the screen. And the greatest f*****g robots ever committed to screen."  More quotes below:
"There's much more to it than the giant monsters and giant robots," he said. "We want to make it a big what if: what would happen in the real world if a twenty-five story thing came out of the sea and started destroying cities? How would the world change? What weapons do we need to develop to fight a thing like that? It's not a fantastic distant future to which we have no relationship. We wanted to make it in the now."

"Everything as geeks and fans we ask ourselves about giant monsters and kaiju I wanted to answer in the movie. We created a whole world around that one giant variable. This will not be a movie that has only spectacle and scope."
PACIFIC RIM's screenplay author Travis Beacham posted a nice picture of the cast, GDT and himself behind the scenes on his twitter page (@travisbeacham).