New GDT goodies from Sideshow coming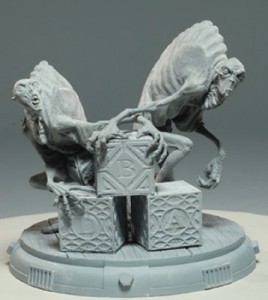 Sideshow Collectibles is actively working on new statue collectibles inspired by two of Guillermo Del Toro's most recent films: DON'T BE AFRAID OF THE DARK and SPLICE.
DON'T BE AFRAID OF THE DARK was his 2011 release, written by Matthew Robbins and GDT, and directed by Troy Nixey. SPLICE was the GDT-produced horror flick directed by Vincenzo Natali.
Click here to view the PDF file with preview images and details. Note the "easter egg" on the DON'T BE AFRAID blocks.