HELLBOY III, SHAPE OF WATER and More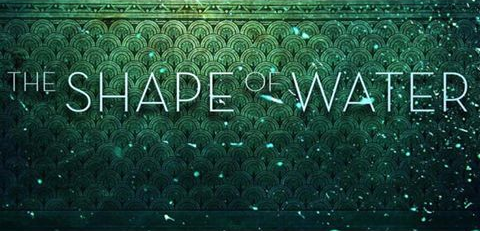 Here is the latest GDT News roundup:
At Home with Monsters at MIA
Guillermo's touring art exhibit, featuring odds and ends from his famed Bleak House, will be at the Minneapolis Institute of Art from March 5 to May 28.  In addition, screenings of PAN'S LABYRINTH, CRIMSON PEAK, THE DEVIL'S BACKBONE and FRANKENSTEIN will be featured. Get your tickets now.
If you can't make it (or you saw it and loved it!), remember the AT HOME WITH MONSTERS companion is available now in our DelToroFilms store.
Hellboy 3?
In January, GDT posted an "informal poll" on Twitter regarding interest in HELLBOY III.  If the poll reached 100k responses, he promised to have a sit-down with Ron Perlman and Mike Mignola on a possible sequel.  Naturally, the 100k milestone was hit – and Guillermo confirmed a meeting was scheduled!  There is still hope in completing the HELLBOY trilogy (in some form or another).
Informal poll (let's see how many votes we get in 24 hours)
Hellboy III

— Guillermo del Toro (@RealGDT) January 18, 2017
THE SHAPE OF WATER Update
Filming has wrapped on GDT's next film, THE SHAPE OF WATER, and star Doug Jones has high high expectations, telling Collider, "It is artfully and beautifully [made] – if this doesn't end up with Guillermo back at the Oscars, I will be suprised. I will be very surprised.
Doug went on to dish on some plot details:
It's a 1963 drama—it's not a sci-fi [film], it's not a genre film, but I am a creature in it. I'm a fish man that's kind of a one-off. I'm an enigma, nobody knows where I came from; I'm the last of my species so I'm like a natural anomaly. And I'm being studied and tested in a U.S. government facility in 1963, so the Russian Cold War is on, the race for space is on, so there's all that backdrop and that undercurrent. I'm being tested for how can they use me for advantages in military or space travel, or my technology—can we make this usable for humans? So they're trying to keep me a secret from the Russians….Meanwhile, there's a love story that brews out of it, and that would be the cleaning lady played by Sally Hawkins. She comes and finds me, has sympathy on me, and then that's the story that you're really gonna follow with this whole backdrop.
Fox Searchlight is looking to release THE SHAPE OF WATER some time later this year.