GdT adds a "MONSTER" to his plate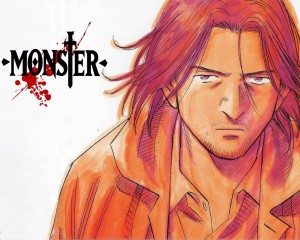 HBO andGuillermo del Toro are teaming on Monster, developing a potential series culled from a series of 18 volumes of Japanese Manga by author Naoki Urasawa published by Shogakukan Inc. Del Toro will co-write the story with Steven Thompson, best known for his work on Dr. Who andSherlock. Thompson will write the pilot, which del Toro intends to direct. The thriller is about the worldwide search by a young doctor for the most evil sociopath that has ever lived. He is a 12-year-old boy, and the doctor's decision to save his life has unwittingly unleashed a Pandora's Box that leaves the doc battling to stop a plot of mass genocide. This is certainly a departure for HBO, entering the Manga game, but for del Toro and Thompson, it allows them an incredible sandbox to play in. Del Toro will be executive producer and Thompson co-executive producer, with Angry Films' partners Don Murphy and Susan Montford executive producing with Exile's Gary Ungar. Shogakukan will be consulting producer.
This project was originally set at New Line, but proved too sprawling to confined to a feature film. It took del Toro a long time to woo creator Urasawa into being comfortable with Hollywood again, which sounds a lot like the process that D.B. Weiss and David Benioff went through with George R.R. Martin before they could get Game Of Thrones off the ground at HBO.
Source: DEADLINE