FX Orders THE STRAIN for 13 episodes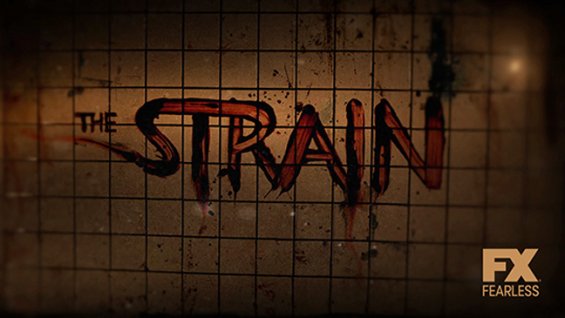 What started out as a TV show, then became a novel trilogy, is back to being a TV show again.
FX announced this week
that the network will be picking up THE STRAIN for 13 episodes, with the premiere airing in July 2014.  Guillermo Del Toro, STRAIN co-author Chuck Hogan and LOST executive producer Carlton Cuse  are bringing the show to life, with Cuse onboard as showrunner.
Del Toro will direct the pilot episode.
"The Strain books are near and dear to my heart and now, Chuck and I have the blessing of a partnership with Carlton and FX that holds great promise," del Toro said.  "Working with FX has yielded an amazing experience with total creative freedom and support."
Del Toro initially pitched his idea for a serial drama about vampires taking over humanity to Fox networks, but the show never materialized.  He then reached out to Chuck Hogan (author of THE TOWN) to turn the story arch into a series of books.  The novels went on to become best sellers.
The cast for THE STRAIN includes Corey Stoll (HOUSE OF CARDS), Sean Astin (LORD OF THE RINGS), Mia Maestro (TWILIGHT) and Kevin Durand (WOLVERINE: ORIGINS).
Source: Hollywood Reporter