The Full SDCC Schedule for Del Toro Fans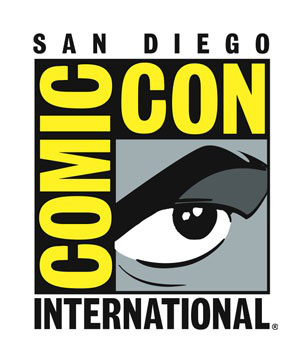 There are a lot of GDT fans out there attending San Diego Comic Con.  Here is your guide to all the action:
SDCC Schedule for GDT Fans
THURSDAY
3:20 p.m. Dark Horse Booth Signing: HB THE STRAIN: Guillermo del Toro, Mike Huddleston, E. M. Gist  (WRISTBAND REQUIRED)
1:00 p.m.–2:00 p.m.
Drawing on Your Nightmares: Modern Horror in Comics
Room 23ABC
Hot on the heels of the premiere of the Dark Horse comic turned television series The Strain, you are invited to explore the darker corners of comics. Horror has been one of the cornerstones of the Dark Horse publishing line for years, and 2014 will be no exception! Join panelists for an hour of all that is guaranteed to thrill and chill you, with resident horror junkies—editor in chief Scott Allie and PR director Jeremy Atkins—along with Eric Powell (The Goon), Mike Huddleston (The Strain), the first US appearance of Colder artist Juan Ferreyra, and more for sneak peeks, announcements, and others
FRIDAY
20th Century Fox presentation of THE BOOK OF LIFE, Guillermo del Toro and Jorge Gutierrez
4:20-6:20pm
SATURDAY 
Hall-H Legendary Pictures Presentation
!2:25-1:10pm
THE STRAIN "He is Here" Event (see below for details)
SUNDAY
Hall-H FX presentation – The Strain
1:45-3:45pm
Get a sneak peek at the third episode of FX's brand-new series, The Strain. In episode 3, "Gone Smooth," Eph and Nora fight to save Captain Redfern's life before coming face to face with the horrifying effects of the virus. A spike in rat attacks signals Fet that something inexplicable is happening deep below the city. Released from jail, Setrakian begins his own merciless plan to stop the spread of the disease. Written by Chuck Hogan; directed by David Semel. After the screening, join series creators Guillermo del Toro (Pacific Rim) and Chuck Hogan and show runner Carlton Cuse (Lost), along with the cast members Corey Stoll, David Bradley, Mía Maestro, Sean Astin, Kevin Durand, Jonathan Hyde, Richard Sammel, Miguel Gomez, Ben Hyland, and Jack Kesy.
3:00 p.m.–3:50 p.m. ST THE STRAIN: Mike Huddleston

Exclusive THE STRAIN SDCC Fan Event
FX's drama series The Strain is headed to San Diego Comic-Con with an exclusive fan event on the evening of Saturday, July 26 at the Reading Cinemas Gaslamp 15. The event will give fans an inside look at the first two episodes of The Strain, props and costumes from the show, as well as a sneak peek into never-before-seen footage from the upcoming episode airing July 27 on FX. Attendees will also be treated to free food, drinks, giveaways and special appearances. VIP access for a limited number of fans will be granted per the details below.
The Strain "He Is Here" Event Details:
Location: Reading Cinemas Gaslamp 15 (701 5th Ave., San Diego)
Time: Saturday, July 26, 2014 – VIP Arrival at 6:30 pm / General Audience Admission at 7:30 pm
VIP Access Details (VIP access requires 3 steps)*
Step 1: Visit the FOX (#4229), Harper Collins (#1029), and Dark Horse (#2615) booths and pick up a The Strain wristband from each one. The three wristbands must be picked up Friday or Saturday from 1- 4pm.
Step 2: The full wristband collection becomes your key to VIP access. Come to the theater at 6:30pm.
Step 3: Step inside for The Strain's exclusive giveaways and special appearances.
*Supplies are limited.