CRIMSON PEAK Official Trailer Analysis
Just released! The official trailer for CRIMSON PEAK! Watch it below and then check out our analysis below!
 "Ghosts are real, that much I know."
International Trailer
Our notes:
Red
Guillermo is very particular about his use of red.  He uses it sparingly since it draws the eye.  You won't , for example, see a red lamp in a background scene.  When used, it has a thematic purpose – note the red dress in the scene below and think about the story he might be telling with it. Remember, the film's name is CRIMSON PEAK.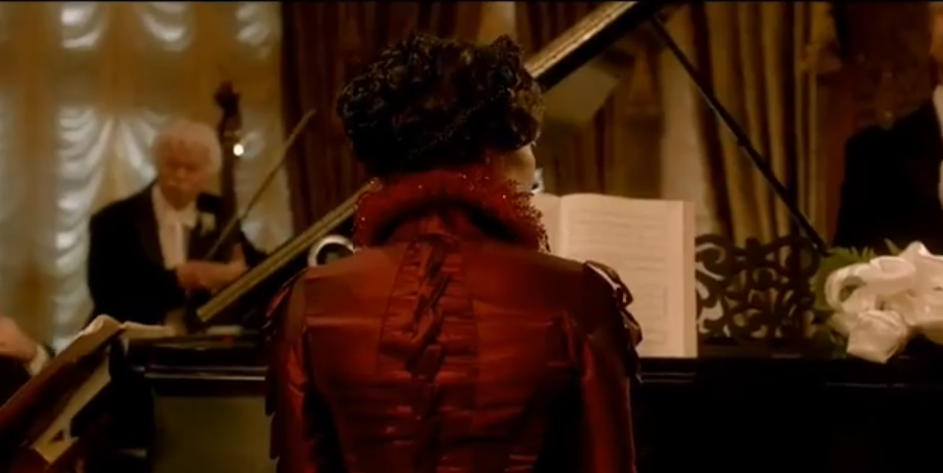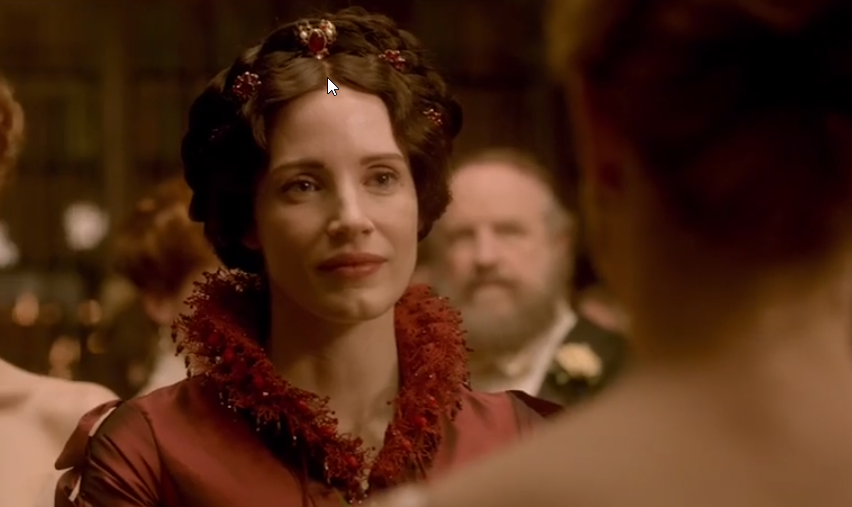 The House
I can't say enough cool things about this house.  Below are some pics from the inside and outside.  The appearance is that of an estate, owned by a wealthy family. And in its belly burns a raging fire.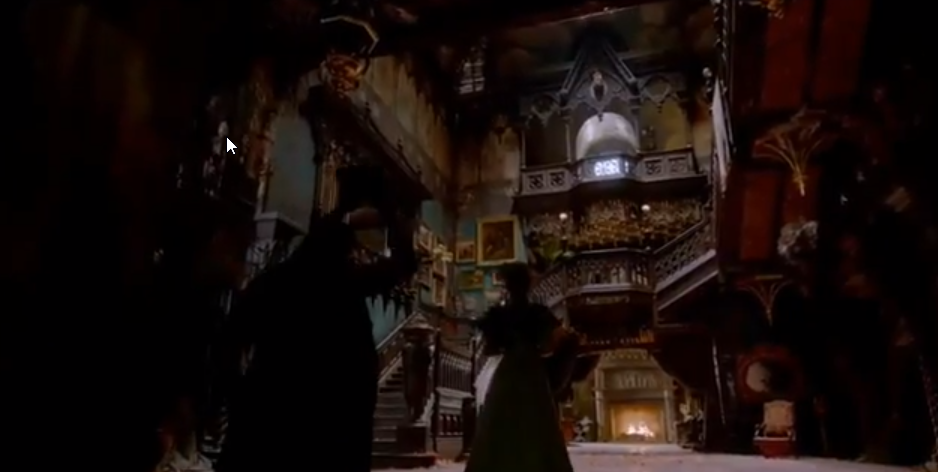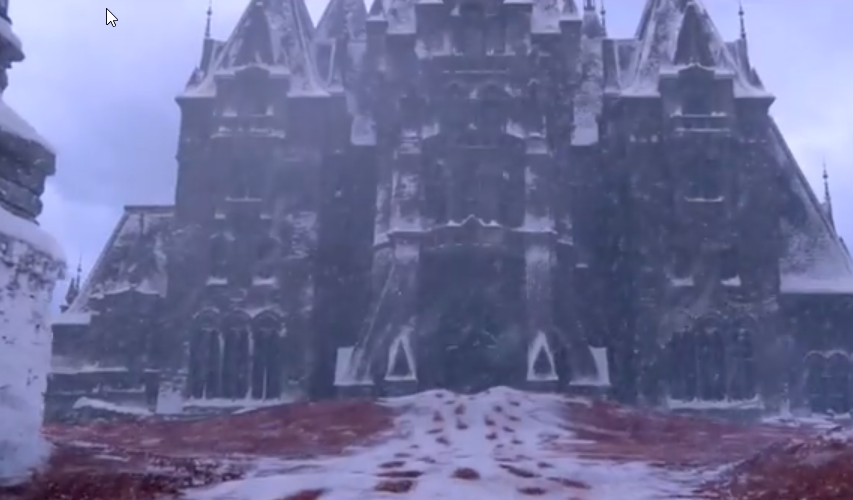 A great tag line we hear is "A house, in time, can become a living thing."  And what can a living house do when people live inside?
Not. Let. Them. Go.
Just look at the spikes in this hallway – spikes prevalent in the teaser as a whole. It's a trap!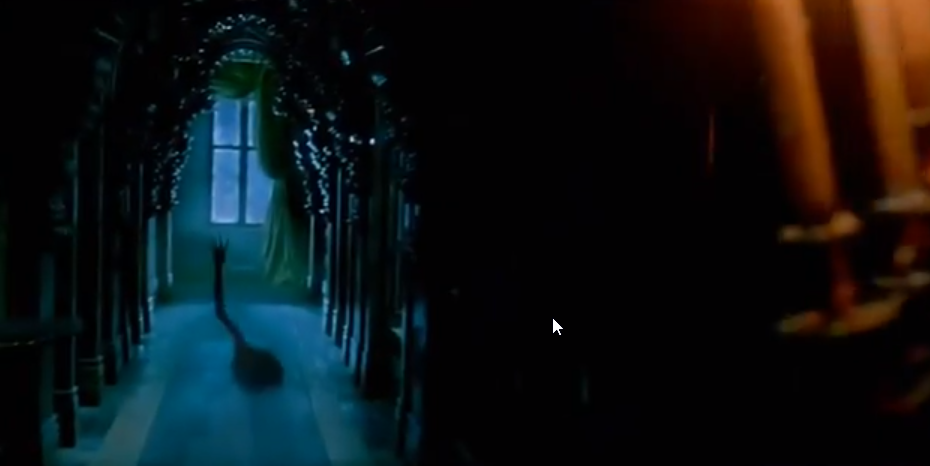 The Red Ghost
The red ghost makes a couple of appearances in the new trailer – in the bathtub, in the hallway, and it also appears to "float" in the spacious entryway of the CRIMSON PEAK house.  It looks skeletal and vaporous, and up to no good.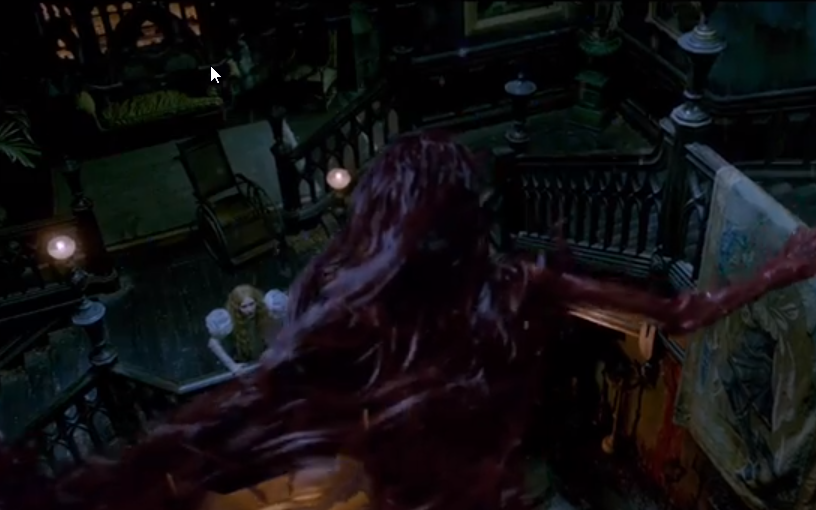 In Conclusion
I think we are in for a real treat with this film.  I have not seen a film from Guillermo that is this rich with imagery, theme and atmosphere since PAN'S LABYRINTH.  A lot of the enjoyment to be found in a del Toro film is not in what is said, but what is "un-said":  The bomb (DEVIL'S BACKBONE). the rosary (HELLBOY), the red shoe (PACIFIC RIM), to name a few.  We are starting to see that same thematic imagery starting to creep through in the trailers:  the house, the moth, the RED.
CRIMSON PEAK will be a feast, for sure.