Confirmed: SILENT HILLS Project Cancelled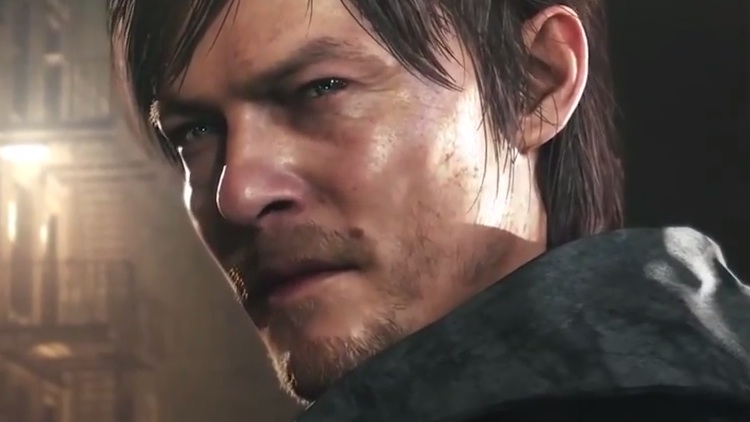 We saw the storm brewing when we heard of the split between game-maker KONAMI and its "golden boy" game developer, Hideo Kojima.
Then, at a Q&A event at the San Francisco International Film Festival on April 25, Guillermo del Toro confirmed it.  The collaborative project between GDT and famed game-maker Hideo Kojima was cancelled.
This tweet confirmed the news:
"It's not gonna happen and that breaks my greasy heart." -Guillermo del Toro on #SilentHills. #sfff #sffs #sffilmfest #fb

— TV's Matt Hackney (@tvsmatthackney) April 26, 2015
And later, Konami made it official:
"Konami is committed to new Silent Hill titles, however the embryonic 'Silent Hills' project developed with Guillermo del Toro and featuring the likeness of Norman Reedus will not be continued," developer studio Konami said in a statement to Kotaku on Monday.

"In terms of Kojima and Del Toro being involved, discussions on future Silent Hill projects are currently underway, and please stay tuned for further announcements."
The teaser trailer for the game sparked a great deal of curiosity and excitement, and many fans were looking forward to Konami delivering on its promise.  Unfortunately, it didn't happen.
There still seems to be a lot of speculation around the Kojima/Konami split and the decision to cancel the project - the best account we have found online is at IGN: an article by Seth Macy hints at a company restructuring.
Regardless, this is a big disappointment for GDT fans waiting to see his first foray into game-making. This has been his third project that has fallen out: the first being Sundown in 2006, and the second being inSANE in 2010.
No other news of future games on the horizon, and I would venture to guess that interest is waining. In fact, Guillermo made a pledge at the SFIFF Q&A:
When asked about his involvement in the "Silent Hill" video game series, del Toro sadly admitted it wasn't going to happen, eliciting many groans. But he quickly followed up with, "I'm 50 now, and I told myself, all I'm going to do now is direct. Direct, direct, direct."