AFRAID OF THE DARK Gets August Release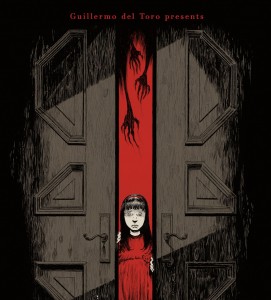 After Disney unexpectedly removed the Guillermo Del Toro/Matthew Robbins scripted horror flick, DON'T BE AFRAID OF THE DARK from the release schedule, a new distribution outfit has stepped up to get DARK in theaters.
HitFix reports that FilmDistrict has announced it would bring DON'T BE AFRAID OF THE DARK to U.S. theaters August 12.  FilmDistrict was formed by Peter Schlessel and Bob Berney.  Berney helped PictureHouse with the international success of PAN'S LABYRINTH and thus has a history with Del Toro.
In a statement released by FilmDistrict and Miramax, Del Toro said, "Miramax has done an inspired job finding the right home for our film that took 15 years to get made.  Partnering with Bob Berney is always an exciting privilege and I'm confident that the FilmDistrict team will bring the intelligence, patience, and inspiration to set 'Don't Be Afraid of the Dark' forth into the world in a powerful way."