2014 DELTOROCON Preview Podcast
DelToroFilms.com founder Parker Lyons, and DelToroFilms "West Coast Editor" Gary Deocampo break down the 2014 DELTOROCON line-up, and let attendees know what they can expect this summer from the online convention.
Download now:  http://www.deltorocon.com/podcasts/2014-04-21_DeltoroconPreviewMP3.mp3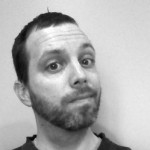 Parker Lyons, Founder, DelToroFilms.com (@deltorofilms)
Parker is the primary contact for Del Toro Con.  He oversees the day-to-day operations of DelToroFilms.com, the official fansite of Guillermo del Toro. You can contact him at parker@deltorofilms.com.
You may contact Parker if you are interested in website sponsorship opportunities, or if you are interested in participating in DEL TORO CON as a panelist.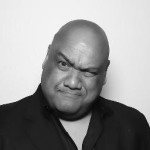 Gary Deocampo, West Coast Editor (@gdeo)
Gary is the co-editor of DelToroFilms. reporting on the latest scoops and rumors out of Los Angeles. He provides content for the site and manages the DelToroFilms Facebook page. You can contact him at garydeo@deltorofilms.com.